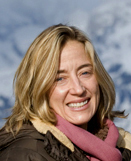 What to expect from ALLOW ME:
We will arrive on time.
We will do our best to get your job done.
We will let you know ahead of time whether to get supplies or not.
We will bring basic office supplies and tools.
We will invoice and collect payment at the end of each consultation day.
What you do to prepare:
Prepare your space and yourself to be free of interruptions.

No phone
No children
No visitors

Make sure to eat and rest.
Have water on hand.
Dress comfortably.
Collect any supplies assigned to you.
Please call in advance if you have questions or concerns.
Cancellations less than 48 hours prior to scheduled appointment may result in a 2 hour minimum charge.
Thank you for the opportunity to work with you and your space.